The Autism Society of Greater New Orleans is thrilled to welcome our Virtual Program Facilitators to the team!  Check them out below to learn more about them.  If you are interested in signing up for one of our programs, click here to learn more!
Emily Davis, M. Ed+30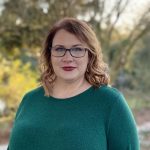 Bio: Emily Davis is an educational diagnostician with a passion for working with diverse individuals. Before her current position, she taught everything from AP Psychology to Elementary Autism and from Las Vegas to New Orleans. She is currently working on a Doctorate of Education with a focus on Special Education. In her free time she loves watching cheesy reality TV, hiking with her husband, and volunteering with animal rescues/shelters. Emily is excited to join the ASGNO team as a virtual support group facilitator! Emily facilitates our Autistic Professionals Support Group, our Adult Social Group, and our Pre-Teen Social Group.
Stacy Badon, Autism Education Specialist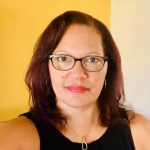 Bio:  Stacy Badon began her career working as a Speech, Language Therapist in the public schools of south Louisiana. Along with over 10 years of professional experience as a Speech Therapist, she has obtained a Master of Psychology Specializing in Child Development, and completed training as a Behavior Analyst. She has also obtained certification as a Sensory Enrichment therapist. She is dedicated to working with families in the Autism community throughout the states, as well as globally, and she is very passionate about sharing knowledge
and experience with others so that children and their families can reach their full potential. Stacy facilitates our Caregiver Support groups in English and Spanish.